So you've decided to lease DC office space from a serviced office provider. On the surface, providers of this type of office space can appear deceivingly similar in their offerings, pricing, and amenities.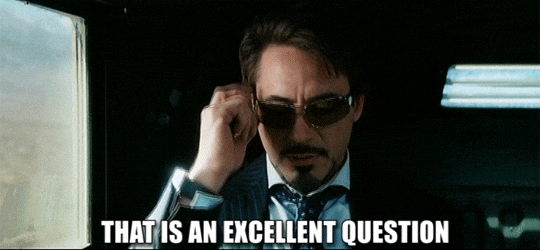 This post was created to touch upon the less obvious differences between spaces and provide a set of questions to get you closer to your main objective: choosing the best office space for your unique needs.
Shared & Community Spaces
Serviced offices have a variety of "shared" areas such as lounges, coworking space, kitchens, etc. As a client renting office space, ensure you are clear on how access to these areas works:
When/how often can you use these shared spaces?
Are you able to bring your laptop into a lounge/open seating area to work when you need a change of scenery?
Are any of the spaces reserved for private use or otherwise limited in access?
Can you use the space(s) after-hours?
Shared areas are one of the major benefits of leasing serviced office space—so you want to be clear on the guidelines for using them!
Meeting & Conference Rooms
On-demand use of meeting rooms is another major perk of shared office space. Again, it's imperative to understand how the process works and the potential costs associated with their use, as this can vary greatly amongst office space providers. A few of the more relevant questions to consider:
Does your rental rate include a block of hours per month of meeting room use?
Can you use the meeting rooms after-hours?
Are any rooms excluded from your monthly allotment (i.e. training or special event rooms)?
What happens if you need additional hours? Can you pay by the hour, and are client discounts offered?
Are there extra fees to use presentation equipment or other technologies?
By fully understanding how, when, and at what expense (if any) you have access to the meeting rooms, you can compare your options more accurately.
Safety & Security
Your office holds the essence of your business—and ensuring the provider you choose has proper security protocols in place is imperative. Besides a locked office door, you'll want to confirm that the entrance to the primary office suite is secured with a keycard or other comparable security measure. Other possible questions, depending on the type of building, may include:
Does the office/enclosing building have a security staff? If so, what hours are they onsite?
What is the procedure for after-hours guests or meetings?
For offices with multiple floors, do the elevators and/or stairwells have controlled access?
If the building has a parking garage, are there security measures in place (cameras, security, etc.) during non-business hours?
You can never be too cautious when it comes to safety and security. Don't overlook this when comparing office spaces, no matter how safe the neighborhood or upscale the office building.
Request a Test Drive!
Not all Internet connections, coffee machines, and photocopiers are created equal! These amenities will be used most (if not all) days, and it is important to ensure that you are satisfied with the quality. Before you sign on the dotted line:
Ask to hook your laptop or tablet up to the Wi-Fi and make sure it is quick and efficient.
Enjoy a cup of coffee or tea.
Request a photocopy to test the quality of the print.
See if you can spend an hour in the open seating area(s) to get a feel for the vibe of the space, and if you're feeling brave, start a conversation!
Remember, if this is going to be the space you spend 40+ hours a week in, you don't want to find out after the fact that an amenity you depend on is subpar.
During your search for office space, inquire about the items above that are important to you. Not only will this help narrow your search you hopefully won't face any surprises post move-in time!